.NET developer by passion
Developing .NET based solutions since 2009
Sie suchen nach einem .NET-Softwareentwickler oder SharePoint-Berater für Ihre Projekte?

Mein Name ist Robin Güldenpfennig und ich bin seit 2009 als .NET-Entwickler tätig. Innerhalb dieser Zeit wurde ich sowohl für mittelständische Unternehmen als auch für Großkonzerne in verschiedenen Projekten tätig. Meine Hauptschwerpunkte lagen dabei stets auf der Konzeption und Erstellung von Softwareprodukten und den zugehörigen Komponenten, um das jeweilige Projekt zur Zufriedenheit des Kunden umzusetzen. Hierbei kamen in der Regel Werkzeuge von Microsoft zum Einsatz, wie zum Beispiel das .NET-Framework und Visual Studio. In vielen weiteren Projekten war ich für die Entwicklung und Erweiterung von SharePoint-Komponenten zuständig.

Eine Übersicht meiner Leistungen und mein detailliertes Profil finden Sie hier.

Wenn Sie Interesse an einer möglichen Zusammenarbeit haben, freue ich mich über Ihren Anruf oder eine E-Mail.
Core, ASP.NET, Entity Framework und co.

Mastering the CLR via C#

TFS, Azure DevOps, NuGet, CodeAnalysis

Azure, AWS, Docker, Kubernetes
Blog posts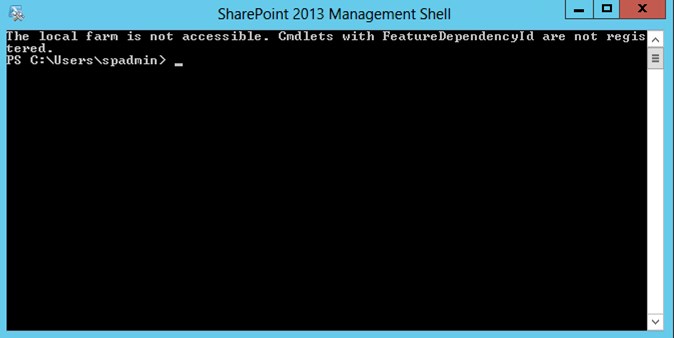 When we deployed a SharePoint 2013 non-HA Farm from the Azure Marketplace we noticed that a lot of additional storage space was added to our resource group. All three servers (Active Directory, SQL, SharePoint 2013) got at least one additional VHD blob with each 1000 GiB of SSD space that was attached to the specified server. Even when you shut down the virtual machines Microsoft Azure will still debit your subscription with the costs of those additional storage (which is not quite cheap).
Read more about Remove additional SSD storage from Azure SharePoint 2013 non-HA Farm deployment
Previous
Next